Active Family Chiropractic Reviews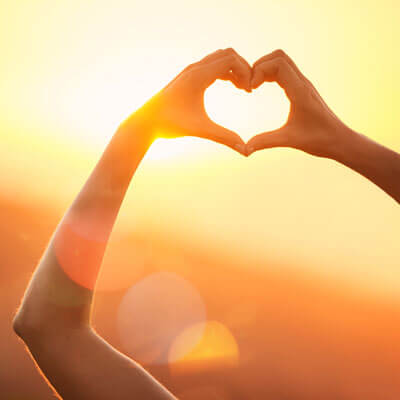 What Our Mason City Patients Say
At Active Family Chiropractic we love when patients share with us their feedback and comments after chiropractic care. Please read our patient testimonials below to see what other people have achieved through their tailored treatment plans with us.
Share your stories too! Click here to send us your feedback so that we can help to spread the word about the benefits of natural Active Family Chiropractic care.
For more information, or to schedule an appointment contact us today.


Pleased With The Experience
I am so pleased with the whole experience and will gladly recommend you to anyone and have already told friends and family how impressed I have been with the level of care and the friendly staff! Thanks you again for helping me feel well enough to get back to the things I enjoy to do!
˜ Stacey A.
Great Team!
Excellent care with professional staff addressing my concerns. Tim W.
I Was Listened To
I really enjoyed the fact that everything was explained in detail to me, and that the practitioner went over my x-rays and showed me exactly where my pain was coming from and how we were going to treat the problem. He was also honest in telling me what he wouldn't be able to do, and I appreciated that. Brandy did my intake and was very thorough; went over my health history very carefully and I felt that I was listened to.
˜ Louise P.
I Can Trust the Care
I felt like I was listened to, and I was pleased with the care on my first visit. I appreciated the explanations of what Dr. Trenary was doing and why. Dr. Trenary's staff were very kind and also explained things to me very well. I feel like I can trust the care I will receive with Dr. Trenary. Kimberly S.
Prompt, Knowledgeable and Easy to Talk To
I had lower back pain for over a month. As my husband and I had two road trips in a row, my back pain, which I thought would eventually go away, continued to get worse and worse. I didn't know what to do about it and was very hesitant about calling a doctor because I didn't know exactly what they would do for it. On our drive home from an eleven-hour road trip, I was in tremendous pain, and I told my husband I had to do something about it. My husband immediately called Dr. Trenary and left him a message. Within minutes, Dr. Trenary returned my husband's call and scheduled me right away for the next day and time as my husband requested. I was impressed and happy, but in the same regard, hesitant about having to go.
When I arrived for my appointment, I was expecting to have to wait a long time in the waiting room and I was in a lot of pain and couldn't sit. Dr. Trenary surprised me when he came out to greet me right away. He started talking and got to know me right then, which put me at ease. His assistant, Megan, then showed me around the office so I knew what to expect. Shortly after that, Dr. Trenary worked with me and explained exactly what was wrong. He listened to all of my concerns that I had and then explained what he was going to do to fix the problem.
Each appointment that I have with him he continues to listen to me and asks me how I feel so he can provide me with the best service to meet my individual needs. He is very easy to talk to, he listens to my concerns, and is good at explaining what is happening to me. Dr. Trenary has made it easy for me to open up to him. Now, not only is Dr. Trenary helping me with my back, he is also helping me with some of my other health issues. Dr. Trenary continues to show me he cares about my health and wellness. He always makes sure I am feeling well before I leave his office. I never feel rushed like you do at most doctors' offices.
The one weekend my husband contacted him on a Sunday night because I was in tremendous pain. Dr. Trenary responded back to my husband right away. The next day Dr. Trenary went out of his way to meet with me in the morning, and then he made sure I was feeling okay before he left his office that day. Dr. Trenary's office is a very friendly atmosphere. They take me back as soon as I arrive. I love the fact that you never have to wait! He continues to wow and impress me each time I go there. I highly recommend Dr.Trenary for any health, wellness and/or chiropractic care that you or someone else you know might need. He is prompt, knowledgeable, easy to talk to, and he really gets to know his patients on an individual basis. Thanks Dr. Trenary for everything you have done for me!
˜ Lynn R.

Active Family Chiropractic Reviews | (641) 201-1975