Meet the Team at Active Family Chiropractic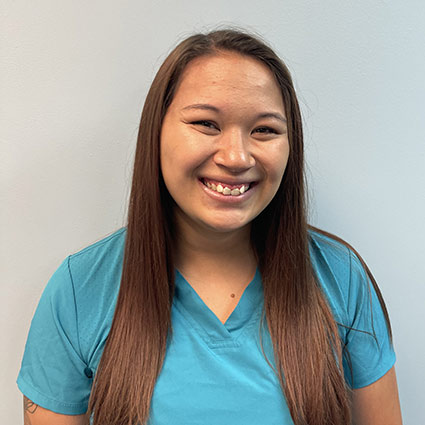 Shanna Stoltenberg,
Chiropractic Assistant & Office Assistant
My name is Shanna Stoltenberg, I am a chiropractic assistant and office assistant to Dr. Trenary. I have previously worked at Mason City Clinic General Surgery as a Patient Coordinator. I have grown up and lived in Manly, IA my whole life and graduated from Central Springs and continued my education at NIACC.
My favorite thing about Active Family Chiropractic is their emphasis on family. As a new mother, Dr. Trenary and the rest of the staff have made me feel comfortable and supported with the revolving door of having little ones. The staff at Active Family Chiropractic are great with every age and the patients reflect that relationship each time they come in.
I enjoy the positive and bright environment at
Active Family Chiropractic
and I look forward to seeing our patients leave feeling better and ready to achieve the rest of their day. Dr. Trenary and Cory have had a great impact on my health journey and it's a rewarding feeling seeing their impact on our patients.
When I am not working, I love spending time with my family. My fiancé and I enjoy riding our Harley-Davidson Streetglide when we are able to. We have a son, Cyrus, and a daughter, Lindee. We also have three dogs, Karma, Kash, and Capone. As an "active family", Active Family Chiropractic has seamlessly fit into our lives to keep us healthy, happy, and moving! Raeanna Mason,
Chiropractic Assistant
My name is Raeanna Mason I am a chiropractic assistant for Dr. Trenary. I began my CA position in February 2023 after working at Mason City Clinic, General Surgery as a Patient Coordinator. I was born and raised in Mason City and graduated from MCHS.
I love working in the Healthcare industry because I am passionate about being able to help patients receive the care they need and deserve. My goal is to help create a comfortable and positive experience and help them through their care process. I enjoy meeting new patients and being able to connect and build relationships with everyone who comes into our clinic.
One reason I love working at
Active Family Chiropractic
is our patients, seeing everyone come in with such positivity and leaving with a smile is an amazing feeling. Also, Dr. Trenary runs a family focused office and that doesn't just apply to our patients but for the entire team that work here. My kids and I easily fell into place here at Active Family Chiropractic as Dr. Trenary also helped resolve some of my own children's discomforts.
When I'm not working, I am keeping busy running after my two little boys, River and Journey.  I love teaching them new things and seeing them grow and hit new milestones each day!  I also enjoy rock climbing, traveling, and being outside as much as possible. Tia-Lisa Schlake,
Licensed Massage Therapist
My name is Tia-Lisa Schlake and I'm the massage therapist at Active Family Chiropractic. I went to school at La James here in Mason City and began working for Dr. Trenary as soon as I got my license. My life began as an "Army brat" in Casper, Wyoming. I've lived in Texas, Tennessee, Georgia, and Arizona. We moved to Iowa and I grew up in Buffalo Center where I graduated high school. I ended up in Mason City after residing in Arizona for thirteen years.
In high school, I became a CNA and worked various nursing homes until my early 20's when I completed my pre-requisites for the nursing program. Unfortunately, a bad back prevented me from completing the program and I ended up having a spinal fusion in 2017 which led me to focus more on health and wellness.
I am very excited to be working here since becoming a patient in 2019 when a physician referred me to chiropractic care saying he couldn't help me. I feared the worst, which was losing the ability to use my arms. But I held onto hope and began seeing Dr. Trenary once a week, determined to heal. Slowly, my neck pain went away and my arms and hands stopped going numb which allowed me to be able to go to massage therapy school and obtain my license. When the massage therapist position opened up and Dr. Trenary offered it to me, I was overjoyed to be able to work for the man who has been such a vital part of my healing journey!
In my spare time I can be found going on walks, hiking, and riding my bicycle. I enjoy riding a leg of RAGBRAI every year. I love how the employees and Dr. Trenary always make me feel so welcome. I'm thrilled to be doing something I'm passionate about at a place that brought myself so much healing. I believe in chiropractic care and massage because it works, I'm proof of it all. I look forward to helping as many people as I can and love that I get to be a part of our patients healing journey.

Active Family Chiropractic Team | (641) 201-1975