Meet the Team
Chiropractic Assistant & Office Assistant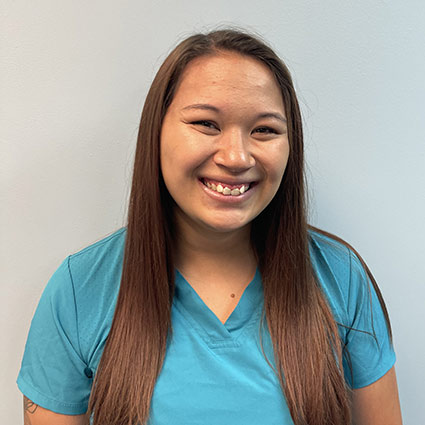 My name is Shanna Stoltenberg, I am a chiropractic assistant and office assistant to Dr. Trenary. I have previously worked at Mason City Clinic General Surgery as a Patient Coordinator. I have grown up and lived in Manly, IA my whole life and graduated from Central Springs and continued my education at NIACC.
My favorite thing about Active Family Chiropractic is their emphasis on family. As a new mother, Dr. Trenary and the rest of the staff have made me feel comfortable and supported with the revolving door of having little ones. The staff at Active Family Chiropractic are great with every age and the patients reflect that relationship each time they come in. I enjoy the positive and bright environment at Active Family Chiropractic and I look forward to seeing our patients leave feeling better and ready to achieve the rest of their day. Dr. Trenary and Cory have had a great impact on my health journey and it's a rewarding feeling seeing their impact on our patients.
When I am not working, I love spending time with my family. My fiancé and I enjoy riding our Harley-Davidson Streetglide when we are able to. We have a son, Cyrus, and are currently expecting another little one at the beginning of 2023. We also have three dogs, Karma, Kash, and Capone. As an "active family", Active Family Chiropractic has seamlessly fit into our lives to keep us healthy, happy, and moving!
Massage Therapist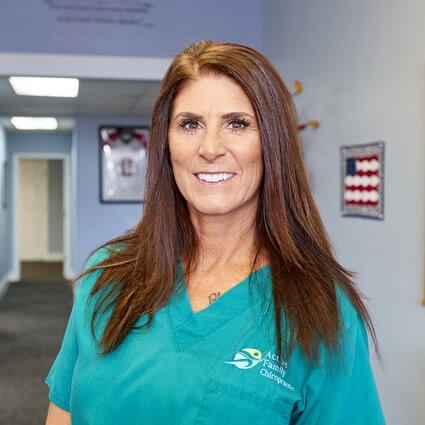 My name is Cory Wittman and I am a Licensed Massage Therapist and office manager at Active Family Chiropractic. I have worked in the field of chiropractic for 29 years – since my senior year of high school! I started in my hometown of Santa Cruz, California, continued when I moved to Las Vegas, Nevada for 10 years and now here I am in Mason City, Iowa. I am a graduate of La James College of Massage Therapy in Mason City.
My favorite thing about working at Active Family Chiropractic is the patients! They are the best… Their sincerity and kindness is contagious. Helping them in their quest to reduce pain and maintain overall wellness is a passion of mine. There is also nothing better than seeing a little child spring back to the doctor for a treatment, because they know how good they feel after. Their smiles are the best!
Dr. Trenary's kindness and compassion towards his patients and staff is unmatched. He was completely supportive of my decision to attend school and become a licensed massage therapist. I have been a chiropractic patient since I was a child and Dr. Trenary's techniques have continued to support my overall wellness and well-being.
I spend most of my time with my husband and 2 dogs and love to stay fit at the gym, dance to country music and travel! We are a very active family and love doing things outdoors, home projects, taking in local activities, motorcycle rides and booking trips to visit family or anywhere tropical!

Active Family Chiropractic Team | (641) 201-1975